ELIGROUP® IS THE EXCELLENCE IN THE WORLDWIDE MARITTIME INDUSTRY FOR 70 YEARS
ELIGROUP is experience and tradition in ship maintenance and repair.
Maintenance, repair and installation services of electrical and electronic systems are the main activity.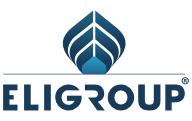 The company has been strongly appreciated by the maritime market also as a distributor and installer of a variety of equipments for navigation, communication and safety.
Over the years Eligroup has designed and installed various systems for passenger and cargo ships, offshore, mega yachts and military ships.
By working closely with the major Classification Societies, Eligroup is able to provide to the ships owners and shipyards a wide range of solutions, from the study and analysis of a problem to a "turnkey" solution that is customized according to the type of ship and customer requirements.
It's supported by a global network of well-known manufacturers and service partners.
Our Group employs more than 60 people worldwide and has more than hundreds of customers in the international maritime market.
I started this activity at the beginning of the 1990s in my grandfather's workshops, as coordinator of shiprepair work and I have never more left this business.
The handed down knowledge, the acquired experience and most of all the passion for my job have been the inspiration for the creation of my company, Eligroup.
My life is tied to the sea.
If you work with enthusiasm, determination and meticulousness, the results always come. The continuous positive feedback of our customers is the strength that let us every day to look ahead with confidence.
Quality and customer oriented are the basis of my modus operandi.
Competence, excellence, and innovation are Eligroup."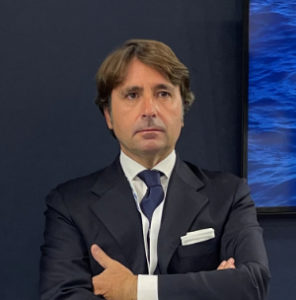 Alessandro Solla
Founder & CEO Eligroup
LOCATION
ELIGROUP® facilities cover an area of approximately 2000 sqm that includes offices, workshop, warehouse and electronic laboratory. Strategic is its location, in the central area of Port of Naples, one of the oldest, and largest, seaports of the Mediterranean Sea having an annual traffic capacity of around 25 million tons of cargo and 500,000 TEU's.
It is a port that experiences every day an intense maritime traffic, with departure and arrival of large cruise ships, many ferries and a great deal of hydrofoils to the islands of the gulf of Naples (Ischia, Capri and Procida).
TRAINING
Training is a necessity for all businesses and most of all in a controlled and fast-changing environment like the maritime industry that's why Eligroup is keen to improve personnel qualifications and staff knowledge on key issues.
Investing in its staff is one of the company's priorities. The company always makes sure its technicians are kept up-to-date with the very latest technology and international regulations with ongoing training programs.
An excellent service is dependent upon the continuous training and development of the skills of the workforce.