Eligroup is the result of our experience and tradition in ship repairs, an industry in which we have been leaders at the international level for over 70 years.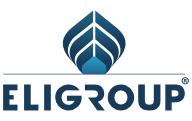 Specialized in maintenance and installation of electrical and electronic systems, it has been strongly appreciated by the maritime market as a distributor and installer of a variety of equipments for navigation, communication and safety.
The company boasts an international reputation and is a leader in the design and implementation of systems for passenger and cargo ships, offshore, mega yachts and military crafts.
By working closely with the major Classification Societies, Eligroup is able to provide ships owners and yards a wide range of solutions, from the study and analysis of a problem to a "turnkey" solution that is customised according to the type of ship and customer requirements.
Eligroup operates on the global market, directly through its technicians or via a network of certified partners accredited by the major Shipping Registers and certification bodies.
I started this activity at the beginning of the 1990s in my grandfather's workshops, as coordinator of shiprepair work and I have never left this field ever since.
The knowledge handed down, the long years of experience in this sector and the profuse commitment have been the inspiration that pushed me to believe in the creation of my company, Eligroup.
My life is tied to the sea.
If you work with passion, determination and meticulousness, the results always come. The constant positive feedbacks of our customers represent the strength that drives us every day to look ahead with confidence. I have been working for years in a very complex sector where competition and globalization put us in front of new challenges every day. Quality and customer oriented are the basis of our modus operandi.
Competence, excellence, innovation all this today represents "Eligroup""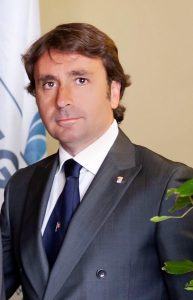 Alessandro Solla
Founder & CEO Eligroup
LOCATION
ELIGROUP® facilities cover an area of approximately 2000 sqm that includes offices, workshop, warehouse and electronic laboratory. Its strategic location, the central area of Port of Naples, one of the oldest, and largest, seaports of the Mediterranean Sea having an annual traffic capacity of around 25 million tons of cargo and 500,000 TEU's.
It is a port that experiences every day an intense maritime traffic, with departure and arrival of large cruise ships, many ferries and a great deal of hydrofoils to the islands of the gulf of Naples (Ischia, Capri and Procida).
Eligroup's services extend also to customer support on site.
TRAINING
Our electronic laboratory boasts a range of communication equipments and safety devices that are permanently installed and interconnected with each other.
We invest heavily in training at a global level on certifications for the installation and repair of manufacturers worldwide.
Radar video signals and NMEA GPS, AIS, speed log, echo sounder, Gyro, Navtex, VHF, etc., are available in the training room.